About:
Fertiglobe is the world's largest seaborne exporter of urea and ammonia combined, the largest producer of nitrogen fertilizers by production capacity in the MENA region, and an early mover in clean ammonia.
With plants in the UAE, Egypt and Algeria, Fertiglobe's production capacity comprises of 5.1 million metric tons of urea and 1.6 million metric tons of merchant ammonia annually, distributed by a centralized global sales and marketing organization through a robust storage and distribution infrastructure, with direct access to key ports on the Mediterranean, Red Sea and Arabian Gulf. As a leader in merchant ammonia and early mover in clean ammonia projects, Fertiglobe is also uniquely positioned to capitalize on new demand for low / no carbon ammonia as an efficient energy carrier and clean fuel as part of the energy transition.
Fertiglobe employs more than 2,600 employees and was formed as a strategic partnership between OCI and ADNOC in September 2019. Headquartered in Abu Dhabi, Fertiglobe was incorporated in Abu Dhabi Global Market (ADGM) and listed on the Abu Dhabi Securities Exchange (ADX) in October 2021.
Global Footprint:
Centrally coordinated out of Abu Dhabi, Fertiglobe's global sales and marketing organization sells both own-produced and traded third party products through an extensive global distribution network with direct access to six key ports and distribution hubs on the Mediterranean Sea, Red Sea, and the Arab Gulf, and supported by robust inland storage and distribution infrastructure with over 750 thousand metric tons of owned and leased warehousing capacity, and efficient multi-modal on-site loading and logistics operations. For the year ended 31 December 2020, we sold products to a diverse range of customers in 34 countries globally.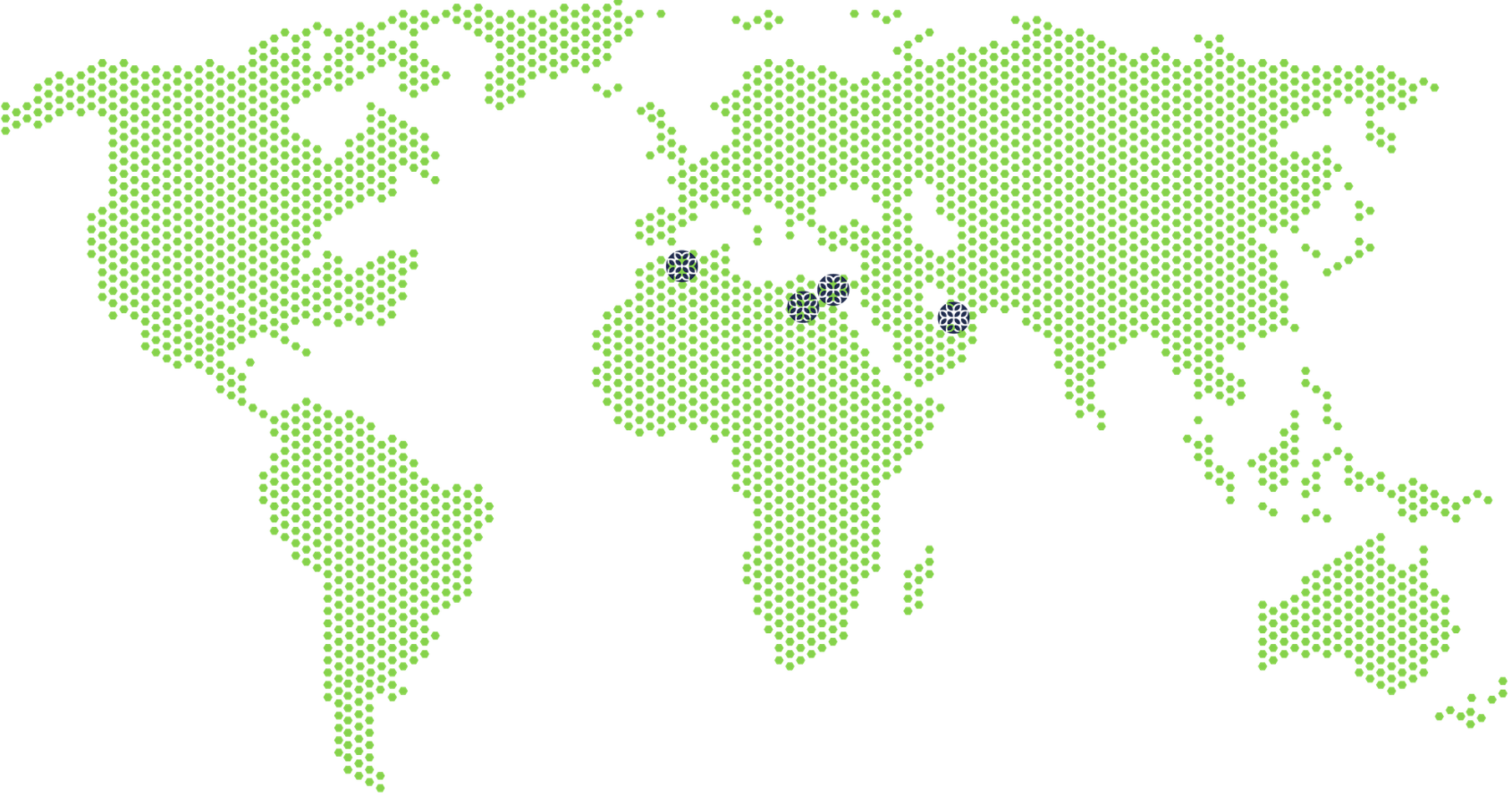 Amounts in $mn unless noted otherwise

2020A
H1 2020A
Sales Volumes (in mn tonnes)
6.2
3.5
Revenue
1,550.8
1,260.0
Adjusted EBITDA & Margin
453.3
532.2
29%
42%
Profit For The Year
127.1
316.6
Levered Free Cash Flow & Cash Conversion
440.8
462.7
97.2%
86.9%