6727
2018/10/19
Currency
JPY
Volume
2,868,200
Previous Close
501.00
Number of Shares (mil)
166.55
Change (%)
-5.11
Market Cap (mil)
83,439.75
Key figures
Thousands of yen
2016.3 F.Y.
2017.3 F.Y.
2018.3 F.Y.
Net sales
77,568,014
71,313,987
82,262,867
Gross profit
30,735,985
27,565,770
31,759,775
Operating profit
3,664,362
-1,171,194
3,526,717
Net profit before taxes and other adjustments
3,597,489
-5,690,859
4,178,745
Net profit
2,309,514
-5,534,484
2,361,885
Cash and cash equivalents
14,365,031
14,204,928
19,157,127
Total net assets
31,096,396
21,356,897
22,668,481
Total assets
51,566,632
50,249,583
50,909,513
Net income per share, (JPY)
14.00
-33.93
14.55
Net income per share (diluted), (JPY)
13.99
-
14.54
Dividend per share, (JPY)
18.00
6.00
6.00
Capital ratio (%)
60.0
42.2
44.5
Return on equity (%)
7.1
-21.2
10.8
Company Presentation
Our corporate vision is for "a world alive with creativity". How can we achieve this? By providing inspiration and tools that allow human creativity to flourish. Our desire is to reach people everywhere in the world, because creativity can be found within each and every one of us. In the 1980s we pioneered the development of cordless and battery-free pen tablets – a brand new way of working that opened up fresh, creative possibilities. Graphic artists around the world immediately prized the pen tablet's user friendly interface and versatility. To this day, the pen tablet is an absolute must-have in the world of graphics. We did not stop there. We thought, "What if you could draw directly on to a computer screen?" Our interactive pen displays enable users to do just that. These products are now hugely popular in many business fields as well as graphical applications, including medical firms, educational institutions, financial companies and those enterprises that need more natural and interactive ways to use computers.
We then looked at how we could make life better for mobile users. We incorporated our sophisticated components into smartphones, tablets and notebook PCs so that handwriting and finger touch operations are available during meetings and web communications. These technologies make people able to enjoy not only creating but also consuming content more naturally and intuitively than ever before. More recently, we developed our original digital stationery to help people create, shape and share ideas in a more simple and natural way.
Our pen tablets continue to be adopted into new application fields, and we are committed to the ongoing development of inspiring new technologies. Our aim is to revolutionize both the workplace and the home with our natural user interface technology under the open partnership policy. We're looking forward to seeing where this exciting journey takes us, as we help make this world a more creative place.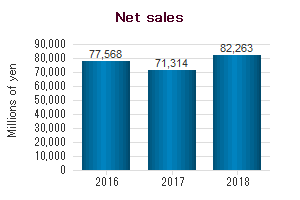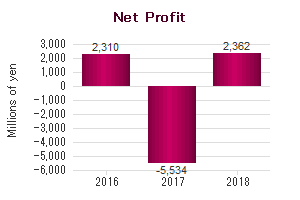 Note: Sales of Technology Solution Business is categorized in Japan